Inversia Sensor
One of the leading enterprises for development and production of fiber optic sensors in Russia.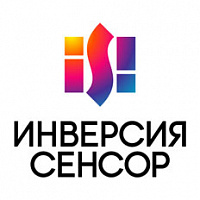 LLC "Inversia-Sensor", founded in 2004, is engaged in the development and manufacture of air temperature meters / sensors in the immediate vicinity of the cable, as well as liquids and gases pressure meters / sensors. In addition, the temperature gauge on the dural substrate is used to thermocompensate the deformation gauges and to track changes in the temperature characteristics of the object. A special sensitive component is used for continuous monitoring and does not require additional charging, taking into account the length of use. These analyzers and gauges are necessary components of the equipment of fire safety systems of industrial facilities, which have a significant length.
The material from which the meters/sensors are made is intended for use in seawater, oil tanks, pipes and piezometric systems, among others.

The company manufactures fiber optic temperature, deformation, tilt, displacement, pressure, distributed thermometry systems and data transmission devices - signal analyzers, multiplexers.

The company's products are certified and fully standardized in accordance with ISO 9001 and GOST R.


The company is a supplier of large production associations - Rosneft, Gazprom, Lukoil, Tatneft, RusHydro and their subsidiaries.


The General Director and Chief Designer of the Company is a member of the International Electrotechnical Commission of RosMek and at the same time an expert of this commission.

Contact the representatives
Your message has been sent