VIRTU SYSTEMS
VIRTU SYSTEMS LLC is engaged in the automation of sales of financial products, as well as the main business processes in the field of financial services.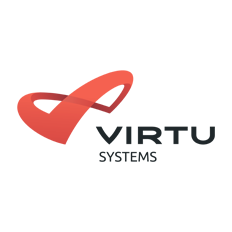 Founded in 2008, the company develops automatic sales of financial products. Jarvis X platform provides automatic sales of insurance companies' services and also offers a number of solutions: sale of policies on the websites of insurance companies and banks, motivational portal of the seller, personal account, client's financial planning unit, separate agent's office and client's office.
LLC "VIRTU SYSTEMS" offers round-the-clock technical support for the site and ensures that all possible problems are solved before they are noticed by the user. This is made possible by the continuous monitoring system.
We have offices in Moscow, Mytishchi and Perm.
The main investor is located in London - NEIF, which is a division of EMF Capital Partners, a joint stock company responsible for working with financial institutions in developing countries.


The company's partners recognize the services of VIRTU SYSTEMS LLC the best solution to reduce costs by automating sales. These include Ingosstrakh, Rosgosstrakh, Raiffeisenbank, Russian Standard Insurance, Pravokard, Geopolis, etc.


Virtu Systems sells its services and maintains contact with 1,000,000 customers, and uses it to draw up 25,000,000 policies annually, which helps customers to get 50,000,000,000 rubles as an insurance premium per year.

Contact the representatives
Your message has been sent