IOMZ
An innovative company that constantly develops and implements its own technologies in the field of oil and gas equipment, using mechanical processing of metal products.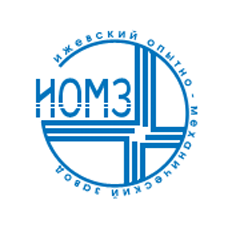 JSC "Izhevsk experimental mechanical plant", founded in 2000, produces high-precision long bars, pump rods with booms at the ends, shafts for electric centrifugal pumps, for submersible motors, for gas separators and electrical protection.
The material for these products is its own patented steel grade 38HGMFT.
In addition to this patent, the company holds 10 certificates and licenses, including a certificate of conformity to GOST R ISO 9001-2015 (ISO 9001:2015), issued by the Federal Agency for Technical Regulation and Metrology.
The production base of JSC IOMZ includes six shops equipped with equipment for metalworking, heat treatment and metal forming, among which we can highlight the uniqueness of the high-precision


The innovative equipment of the special laboratory allows to carry out mechanical tests for durability and wear resistance.


All metal-cutting machine tools of the enterprise have increased wear resistance and durability.


Particularly popular are long grinded polished round bars made of steel with a special surface finish for submersible ESPs, housing pipes, couplings for shaft connection and directly shafts, housing pipes and pumping rods.

Contact the representatives
Your message has been sent